This year we have two opportunity quilts — one modern and one traditional.  You can buy a ticket for one, the other, or both. Tickets are $1.00 each or 6 for $5.00.
Proceeds from ticket sales will be donated to USO of Central Florida.  Central Florida USO has a Center in the Tampa Airport.  The Tampa Bay area is home to over 50,000 troops and their families.  There is MacDill Air Force Base, 5 Coast Guard Stations, dozens of Guard and Reserve units and about 300,000 military personnel traveling through the airport annually.
There is also a USO Day Room at the Haley Veterans' Hospital, and a USO Center at Orlando International Airport which reaches Patrick Air Force Base and Cape Canaveral Air Station on the east coast.
The USO is not part of the federal government.  It is a priate organization relying on donations and volunteers to accomplish its mission on connections
MODERN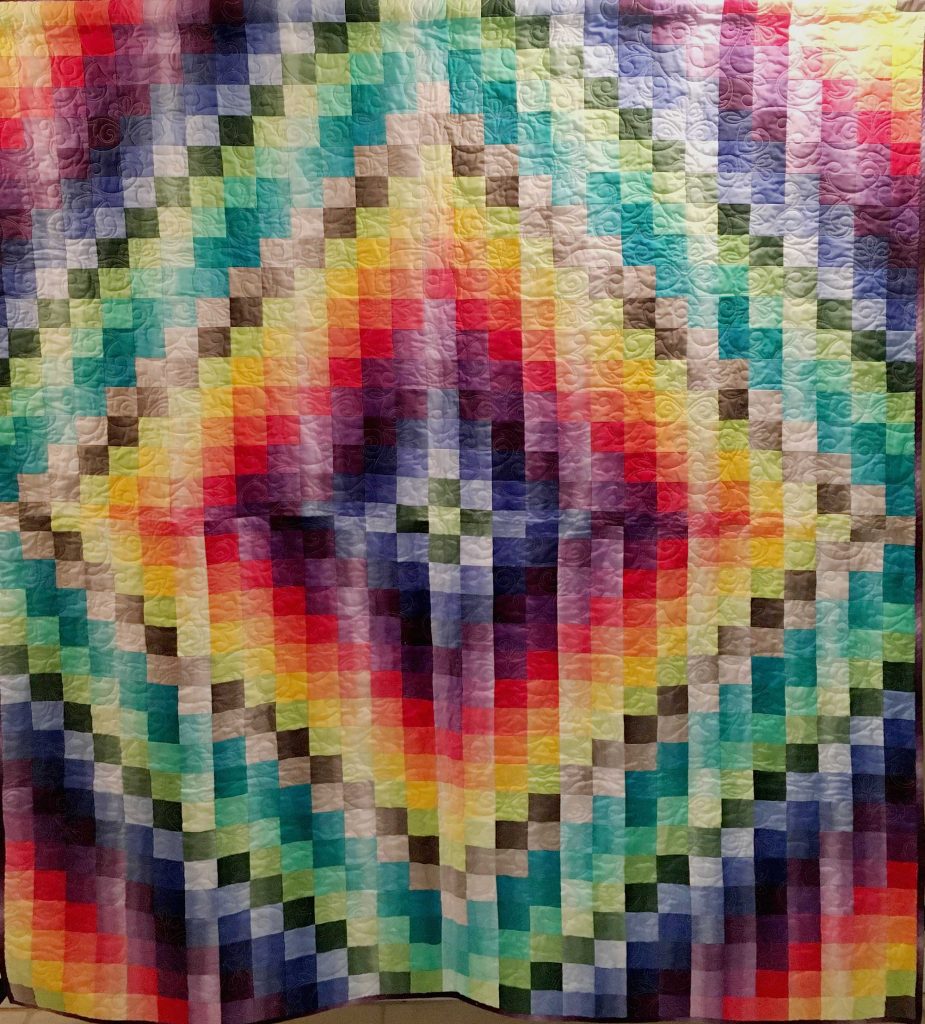 TRADITIONAL